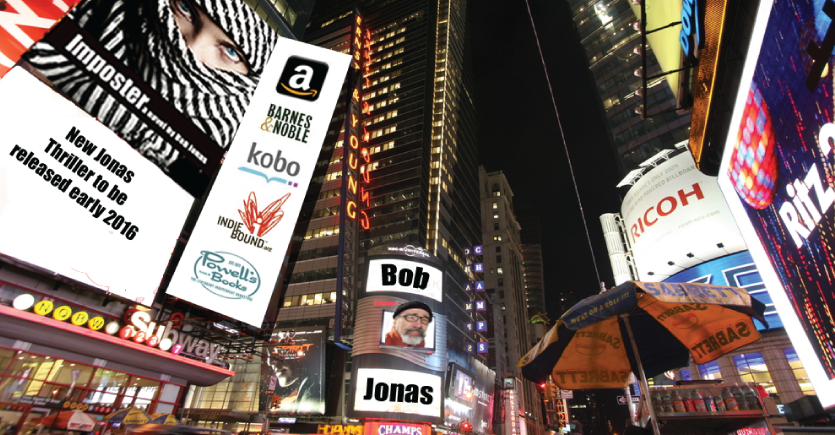 Imposter–Ready for Launch
Two and a half years after ChinAlive was published, Imposter is finally ready to go. With the generous and talented help  of former students, colleagues, and cold hearted, blood thirsty (but invaluable) editors , the book is ready for its marketing phase. Book bloggers and review agenices are being lined up, virtual blog tour arranged, a space for the launch(s) readied, press releases sent, blurbs being sought, and final formatting for ebook distribution completed. Initial distribution channels wil include Amazon, Barnes and Noble, Kobo, Powells, IndieBound, Ingrams, and at least 25 other online sellers. Much, much more as the countdown begins.
Now Available
In a more tolerant world, Zane Walker's charade would have been ignored. In Saudi Arabia, a sixteen-year-old boy masquerading as an online cleric, cannot be ignored. Ina media studies class he is taking at an international school he is to create media personae, an online presence using social media. One student creates a new product. One creates a service. Another creates a non-profit to raise money and awareness. Zane Walker creates an international incident.
His interpretation of the assignment, because of its incendiary possibilities, was never to go live, like those of his classmates. Somehow, inexplicably, it does. He now has thousands of followers, thinking his fatwas–Religious edicts–are coming from a scholarly Muslim cleric. To many, he is leading a long overdue Islamic reformation.
When the religious police show up at his western compound with a decree to detain him, the only reformation they Are interested in is his head on a plate. The truth of his efforts, that he was set up by a terrorist cell to foment discord between the United States and Saudi Arabia, may not be enough to quell the wrath of the religious establishment, the Royal family, and the worldwide condemnation for his disrespect.