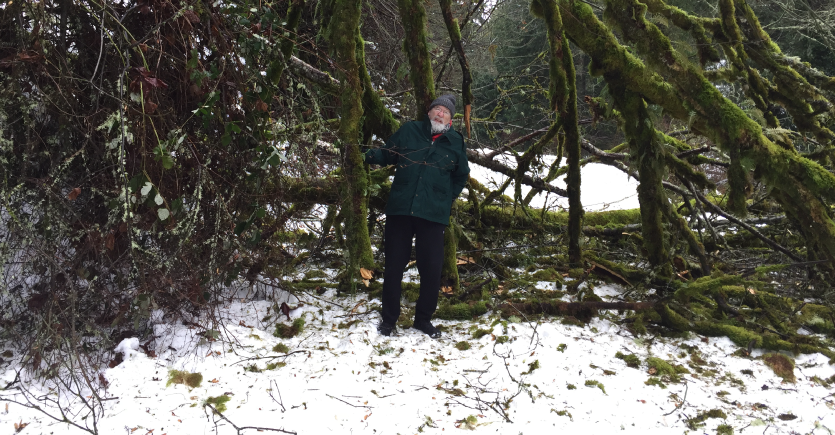 Death's Door, and More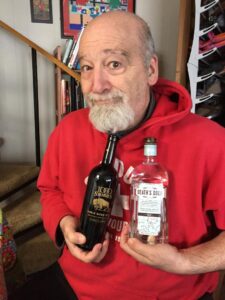 Michelle Obama cancelled last Friday so we took off to Portland Friday afternoon, just ahead of the snowstorm that jeapordized her visit. Kept saying to Susan, why are we heading into this storm when we could be snugging down, watching the geese fly by? Surprise, surprise, surprise, a b-day party for me, thrown by my honey, friends and family. Excititng stuff for a guy turning just 69. Do you think they thought I wasn't going to make it to 70? Naw, I'm lucky enough to hang with people who find any excuse to party. It was a blast!
Just in case you can't read the labels on the booze, the gin label say Death's Door, and the wine label says 1,000 Stories. How well my people know me–telling storeis to the end? Can't imagine what will be on my tombstone.
Home a few days later but, sad to say, remnants of the snowstorm were everywhere. Barely slid down our mile lone driveway, only to find it entirly blocked the next day by fallen trees. Both snow plows on the island are broken so we are all on our own for the next few days. I've lost count of all the days Susan has missed but it's nice having her her