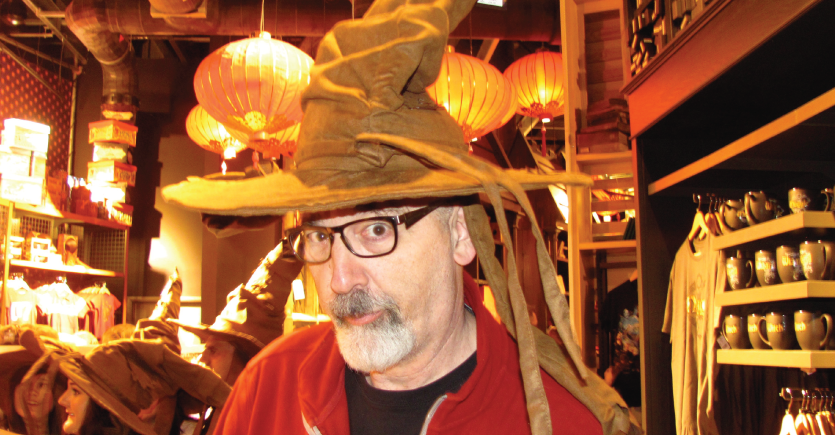 Sorting Myself Out
It is happening: A way to assure Susan that I am not just eating chocolate bon bons and reading movie magazines (like I did on the job). Of course she is thrilled with my daily electronic scribbling but the sporadic royalty payments only seem to stretch as far as a six pack and a few good cigars each week. But things are beginning to change. As the invites for author presentations start to dribble in, she is relieved to have her own six-packs and fine cigars, while knowing the challenge of travel and talking to kids plays a vital part in keeping Bob's old bones from rusting up.
I've always known that visits to schools would be a great way to continue the work I did with kids all the years I was a school librarian. With the validation of three published books under my belt, I can actually, in the way many authors do, suggest a fee, or an honorarium.
Fun as it is to bag a few extra dollars, this should come as no surprise as I've been the person dipping in to school budgets for authors for over two decades. I've sponsored at least twenty authors in my years on the job. I've shelled out anywhere from 500 to 2,500 big buckaroos a day. Smaller honorariums went to budding authors, ones just getting started. The big bucks went to better-known, highly regarded authors, at the top of their games. But the fee never seemed to be an accurate predictor of their effectiveness with kids. An author who writes great books doesn't necessarily inspire and connect well in person.
Which leads me to me. Humbly stated, I am the whole package, a worthy player in the lineup of author presenters for oh so many reasons:
I am cheap and oh so easy to work with.

I have a file full of testimonials about my effectiveness with kids (not ones I wrote).

I am a funny guy, according to well paid sources.

I work my buns off preparing inspirational presentations that keep kids riveted and make an impact for years to come—a crystal ball I paid big bucks for tells me so.

As a storyteller, school librarian, world traveler, author, truck driver, etc. have I got some tales to tell and inspired talks to share.

I am still at the shallow end of the honorarium pool, delivering, on the cheap, what the big bucks guys do for a whole lot more. In other words, I am a great deal and I LOVE WHAT I DO!
So what are all my friends in education waiting for (and people who know people
who know people who know people)? Bags packed. Ready to go. All contact information is in the double-sided poster below.