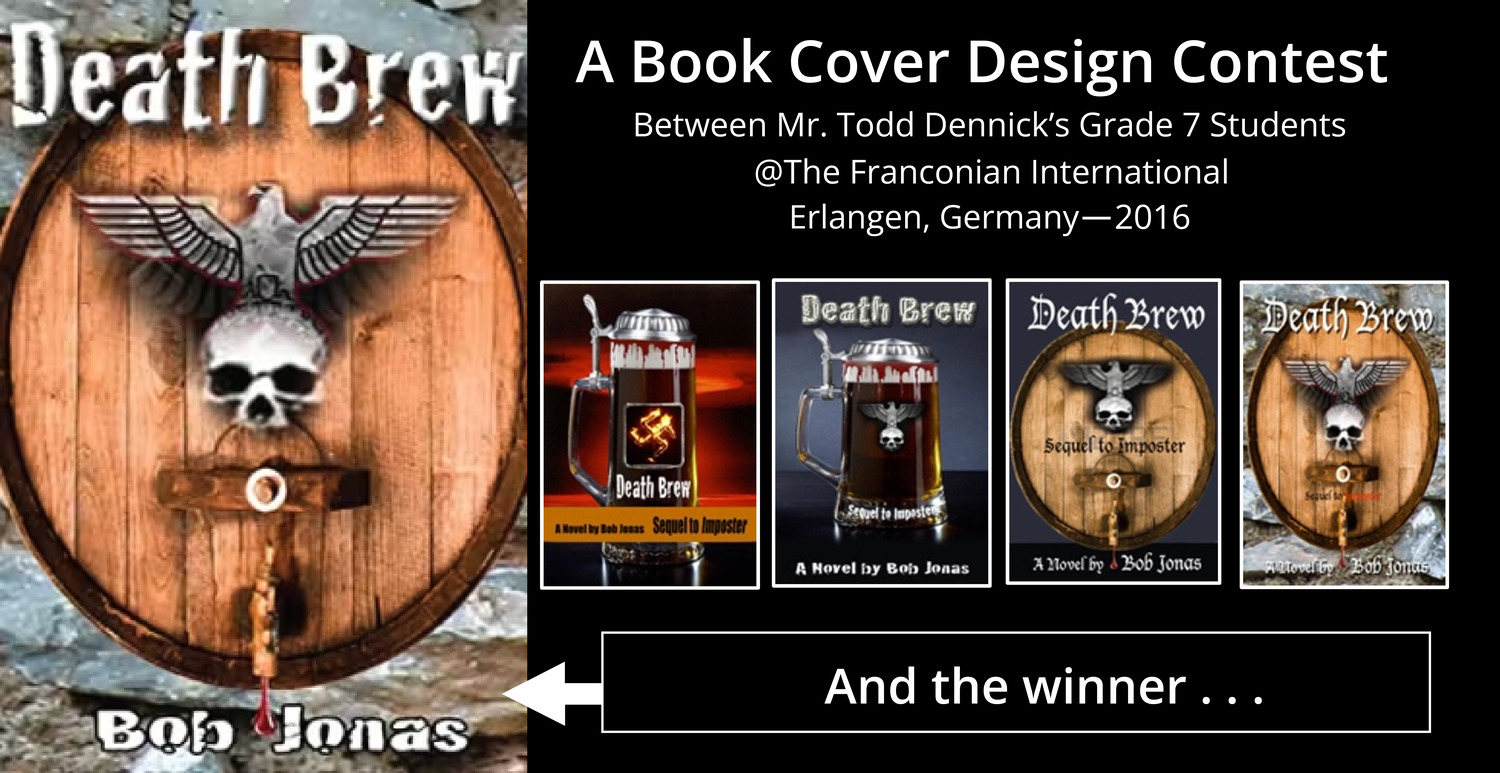 Death Brew Launches—Finally
On June 16, 2016 I was ecstatic to announce completion of the first draft of Death Brew, sequel to Imposter. It always takes me so much longer to get the revisions done and this book was no exception. Nine months later, with the help four editors, a couple of extraordinary middle school classes, and my own anal approach to getting everything perfect, Death Brew was finally published, two days ago, on March 26. It will be available on many distribution channels starting today, March 29: Amazon, Barnes and Noble, IndieBound, and at least twenty five other online sellers. E-book versions–Kindle, Nook, Kobo, Smash word, etc. should be available next week–stay tuned.
A launch party is planned to benefit homeless kids in our area on May 13— For those of you close to this part of the world, be on the lookout for the invitation. A reading will soon take place at our local bookstore, and the European book tour kicks off on May 29—exciting stuff for sure.
Death Brew Buyers Guide